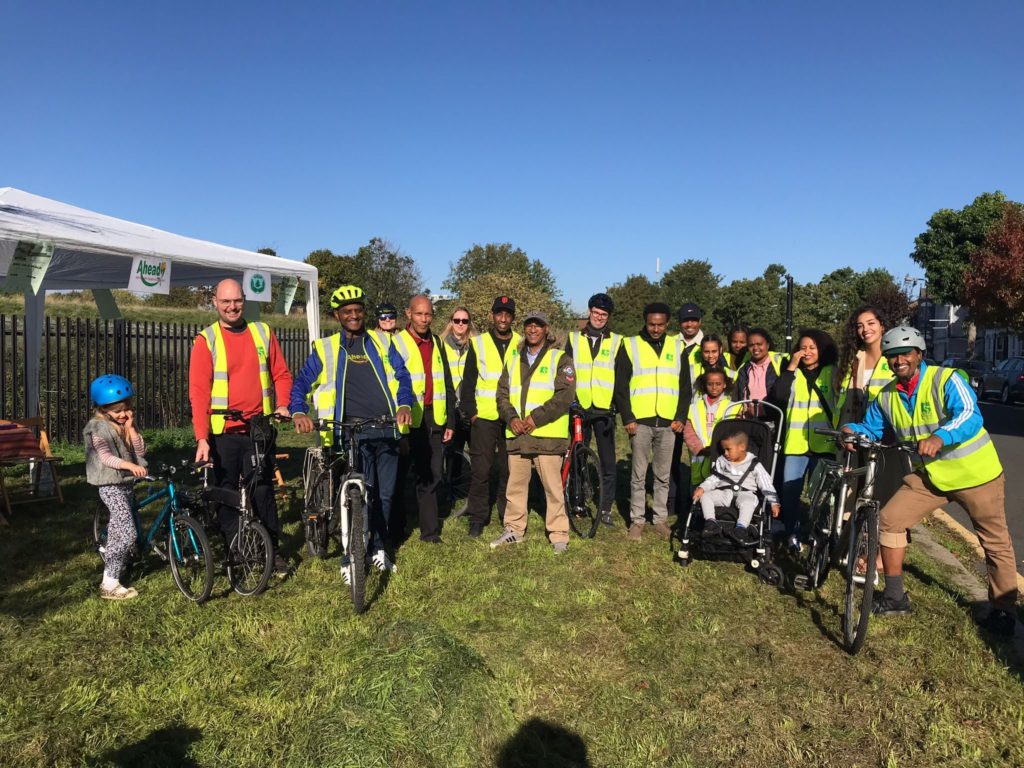 AHEAD held its annual sponsored Bicycle Ride and Walk on Sunday 9 October 2022. The event was attended by 22 supporters. 12 took part in the walk and 10 enjoyed the bike ride. This was the first event we have held for nearly 4-years (since before COVID restrictions) and we are extremely happy with the amount of participants.
The day went extremely well with beautiful weather.. A punctual start and finish added to the enjoyment for all. We are again grateful to our riders and walkers for being health and safety cautious and so considerate to other path and park users. Everyone was able to enjoy the ride and walk and then relax, network and enjoy refreshments with each other after the event. Special thank you to those who contributed traditional food.
Many people who could not attend the event have kindly made donations to the charity, and along with participants on the day, we have raised approximately £830 with more pledges still coming in. AHEAD is very grateful to all its supporters (riders, walkers and sponsors). Without your support, AHEAD would not be able to continue with our charitable work.
The day was enjoyed by everyone.